The graduate job market in the UK is more tough and competitive than ever before. This is due to more students gaining a degree than in the past. In the 1950s just 3.4% of young people went to university, now this figure has risen to almost 50%. It is now necessary for graduates to have more than just a degree when applying for their dream jobs. Employers are now looking for candidates to have a wider portfolio of experience.  Rather than leaving your application process to the last minute why not start early, before you have graduated to ensure that you are giving yourself the best chance possible. Here are our top tips to secure your dream graduate placement:
Weigh Up Your Options
Whilst studying you may have gained a vague idea of the type of career you might like to consider but within each field there will be a whole range of varying roles which could be relevant for your area of study. It is also important to not lose faith and apply for any old job which comes up in your search. Only apply for roles you could genuinely see yourself in, you will quickly become unmotivated and unfulfilled in your job if it isn't something you are passionate about.
Gain Relevant Experience
Once you have an idea of which careers you wish to pursue it is strongly advised that you gain the relevant experience. It is now no longer enough to simply have a relevant degree. Whilst at university it is a great idea to do some unpaid internships or work experience placements. Once you have left university it is more difficult to seek out internships as your university may have connections or a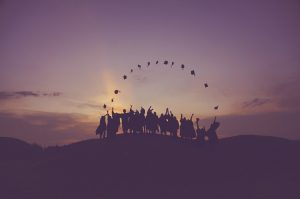 to help you out. You will probably have timetable gaps which will allow you the time for a placement. Unlike if you are not at university anymore and are required to work full time to support yourself.
Don't Leave It Until the Last Minute
Although it may be tempting to enjoy your final year at university and take the summer to enjoy your freedom before working life. It is advisable to start applying for graduate jobs early. Many graduate jobs start in September so applications for this can close as early as December the year before. If you don't plan on taking a year before you start your graduate job. You have to be applying early into your last year in order to make the application deadlines. This is too rushed for some graduates. Some prefer to take a year to travel or experience other things which gives them longer to consider their application options.
Do Your Research
Once you have found a role you are interested in applying for. It is a good idea to do plenty of research on the company. You should decide if you think you would be a good fit. If so tailor your CV to suit the role you are applying for. If you are invited for an interview. Show an interest in the organisation by mentioning why you want to work for them and what you could bring to the role and the organisation as a whole.